Virtual Reality Videos
With the roll out of virtual reality headsets aimed at consumer audiences, tech companies, media corporations, and virtual reality enthusiasts are turning their attention to the creation of virtual reality content for the new media platform. While it may be in its infancy, many are exploring the possibilities of virtual reality video.
How Virtual Reality Video is Created
Virtual reality video provides users with 3D, 360-degree views of real-world surroundings. As such, creating virtual reality content requires videographers to capture all angles of a scene. After video footage is captured from multiple cameras affixed together, the videos are stitched together digitally to create an immersive virtual reality video.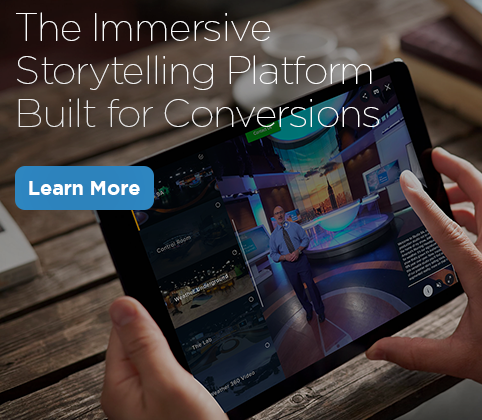 While some videographers have rigged up their own camera setups, companies are beginning to release cameras specifically designed for creating virtual reality video. Google teamed with GoPro to release Google Jump, a circular device built to hold 16 GoPro cameras in a formation ideal for capturing virtual reality video. As with Google Cardboard, Google released the plans for the Jump to the public, allowing people to build their own virtual reality camera rigs. A premade device also is available from GoPro. Google released software, Google Assembler, to process footage captured with Google Jump into virtual reality video that can be posted online via YouTube.
This past summer, camera maker Jaunt released its Neo virtual reality camera, and Samsung is experimenting with its Project Beyond camera, a virtual reality video camera capable of live-streaming footage. High-tech camera company Lytro also has announced its Immerge virtual reality video camera.
Virtual Reality Video Creators
While virtual reality video cameras are still under development, some companies are producing high-tech virtual reality video for the public. Samsung has been creating virtual reality video content for its Gear headset. Both YouTube and Netflix have released virtual reality video content for their websites, and they're allowing users to view non-virtual reality videos on virtual reality headsets via their video platforms.
The New York Times made waves in November when it announced that it would send Google Cardboard to its 1.1 million print subscribers. With their New York Times-branded Cardboard headsets, newspaper subscribers could watch several virtual reality news videos, including "The Displaced," an 11-minute virtual reality video following three refugees, and a virtual reality video on street artist JR. The New York Times has said it will continue to create virtual reality video content for its subscribers.
Fox hired a virtual reality studio to create an experience of its film "Wild." The video placed viewers on the Pacific Crest Trail alongside "Wild" star Reese Witherspoon. Similarly, Lionsgate partnered with Samsung to create a virtual reality experience of "The Hunger Games" that immersed viewers in the film's post-apocalyptic world.
Apple experimented with virtual reality video by creating a virtual reality music video of a U2 concert. Apple then equipped a double-decker tour bus with Samsung Gear headsets to allow fans to access the virtual reality music video. The van will follow U2 on its European tour.
Disney created a virtual reality film of the "Circle of Life" opening number of its "Lion King" Broadway musical and released it for free online.
The Future of Virtual Reality Video
As more and more companies experiment with virtual reality video, the possibilities for the medium seem endless. Following the success of the New York Times' virtual reality experiment, the Associated Press announced it will release virtual reality content, and Fox and other movie studios have promised more virtual reality video. People are hailing virtual reality as a perfect match for theater, as well as for the travel industry and education.
The ability to film in 360⁰ will soon be an option for the public. Companies are working on creating a virtual reality video camera that is small, affordable and easy to use. And Facebook has allowed the posting of virtual reality videos to its Newsfeed, led by a Disney release of a "Star Wars" experience and an NBC virtual reality video celebrating Saturday Night Live's 40th anniversary.