Virtual Reality Travel
From choosing your travel destination and selecting your hotel to booking a flight, virtual reality travel experiences will change the way you travel. The travel industry has been quick to adopt virtual reality as a way to target consumers. As virtual reality grows in popularity, you soon may find yourself strapping on an Oculus Rift or setting your phone in a Samsung Gear VR to help you make travel plans.
Choosing a Destination with Virtual Reality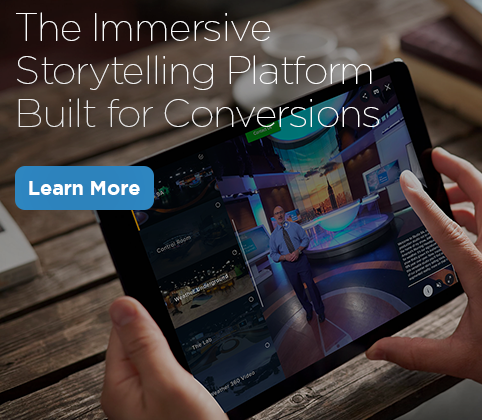 Individual travel destinations, including Florida's Visit St. Petersburg/Clearwater and Destination British Columbia, have already created virtual reality travel experiences aimed at attracting tourists. The trend appears to be even more prevalent with tourist hotspots. Dollywood created a virtual reality travel experience of its newest rollercoaster, Disney created a VR video of its Broadway hit "The Lion King," and the Mall of America created virtual reality travel experiences of several of its attractions.
Travel booking agencies, like Europe's Thomas Cook and Singapore's Flight Centre, offer customers virtual reality travel experiences of destinations in select stores to help customers choose destinations. Cruise lines, including Carnival Cruise Lines and Fathom, have released virtual reality experiences of passengers' on-shore experiences.
Virtual reality travel experiences aren't intended to replace visiting a location, but to help travelers select destinations. With individual tourist attractions also creating virtual reality travel experiences, travelers will not only be able to use virtual reality to help them select a destination, but also to help them decide which attractions to visit while at that destination.
Accommodations and Virtual Reality Travel
Hotels also are using virtual reality tours of their facilities to encourage travelers to book rooms, spa treatments, and event spaces. These virtual reality experiences allow travelers, or event planners, to explore hotel accommodations including suites, fitness facilities, banquet halls, restaurants, bars, and other hotel highlights. With a virtual reality hotel tour, travelers have the opportunity to preview and get a sense of a hotel rather than booking based on a few photographs and online reviews.
Other hotels are using virtual reality to generate media buzz. Most notably, Marriott created a virtual reality "Teleporter" that it took to eight cities to give people a taste of virtual reality travel. More recently, the hotel chain launched "VRoom Service," through which guests can borrow virtual reality headsets preloaded with virtual reality travel experiences, at their London and New York City locations.
For travelers planning a cruise, the same cruise lines that offer virtual reality travel experiences of their on-shore adventures, also offer tours of their ships. River cruise line Uniworld recently launched virtual reality tours of its latest luxury cruise ship. A multitude of other cruise companies have begun offering virtual reality tours as a way to provide travelers with an inside look at their ships and encourage travelers to book cruises with their brands.
Flights and Virtual Reality Travel
Airlines are just beginning to explore what virtual reality could mean for their industry. Virgin Atlantic has rolled out a series of virtual reality experiences highlighting their first-class amenities. The virtual reality experience showcases Virgin's check-in experience, its first-class lounge in London, and its first-class cabin. Company executives say they envision having their sales reps take virtual reality headsets to potential corporate clients at their business offices, to trade shows, and to crowded public spaces to try to encourage people to book Virgin flights.
Another approach being taken for airlines using virtual reality is in-flight entertainment. Qantas airlines offers virtual reality headsets to its first-class passengers. The passengers can take a break from the plane's cabin to experience a virtual tour of the Sydney Harbor Bridge or the Great Barrier Reef. There's even a Munich-based tech start up dedicated to creating in-flight virtual reality experiences because its founders believe the technology is something passengers will come to demand.
More and more destinations, hotels, and airlines are adopting virtual reality as a marketing tool. Whether you use it to select your destination, book your hotel room, or distract you during your flight, virtual reality inevitably will become part of your travel experience.