Virtual Reality Marketing
Successful marketers have always managed to turn the latest technology into vehicles to make their message heard. In the past, that meant radio jingles, TV spots, and more recently, interacting with audiences via social media. As virtual and augmented reality grow in popularity, virtual reality marketing will likely be the next big thing.
It may be the new kid on the block, but virtual reality marketing is becoming a game changer for those early adopters willing to try something new. Virtual reality marketing will offer new methods for businesses to increase engagement and brand loyalty, especially as the general population continues to embrace the medium.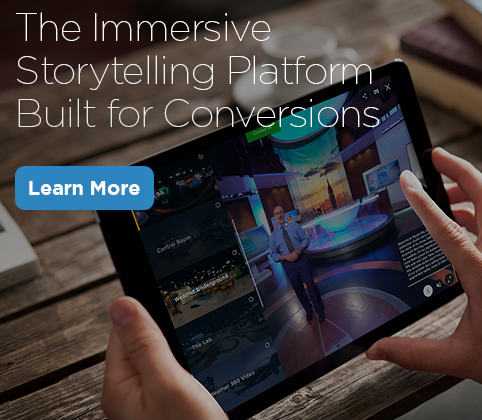 With a wave of hardware priced within reach of the average consumer, several other big announcements indicate that interest in virtual reality will grow in 2016. Facebook recently integrated 360-degree video into its News Feed, prepping the social media platform for an influx of virtual reality content. YouTube has supported 360-video since March, and users can already view 360 videos on Google's Street View.
More than Fun and Games
Virtual reality has always offered exciting possibilities for gamers, but the tech has been leveraged for much more than entertainment. So far, virtual reality has been used as a therapy tool for soldiers with PTSD, as a training simulator for doctors and surgeons, and as treatment for glaucoma patients.
Engineers already use virtual reality to design power grids, skyscrapers, and safer cars. CEOs on different continents can sit at the same virtual conference table, and astronomy students use the tech to stroll through models of the Milky Way.
With all of these applications driving interest in virtual reality products, it didn't take long for the marketing industry to follow suit.
Immersing Your Audience
Virtual reality has proved to be a potent marketing tool for a number of brands, but the travel and hospitality industries in particular, have put it to good use.
Marriott tested the waters last year with a 4-D campaign – as part of the hotel chain's Travel Brilliantly campaign. In eight different cities, Marriot used phone booth-sized "teleporters" to virtually transport visitors to Hawaiian beaches and a London skyscraper. The campaign drew enough attention that Marriott followed it up with the "Vroom Service" program, where guests can have room service bring up a Samsung Gear VR headset for their enjoyment.
"Every virtual trip increases the demand for physical travel," Michael Dail, Marriott's VP of brand marketing, said in a Forbes interview. "…when you walk through a hotel lobby, walk through your room and see the view over Central Park, walk the sidewalks around your hotel, there's a greater sense of credibility."
Other brands have taken advantage of the inexpensive Google Cardboard, which requires only that the user have their own smartphone, to bring virtual campaigns to larger audiences. Volvo is supplying personally-branded Cardboard kits that, paired with the Volvo Reality mobile app, allow potential customers to take a virtual test drive of the XC90.
These are just a few big-name examples. Other companies are getting the hint, and have included VR in campaigns for everything from touring real estate listings to promoting grooming products.
Market projections indicate that these early adopters are tapping into more than just a fad – the VR industry is expected to see sales of $15.9 billion by 2019. Headset sales are expected to reach 30 million units by 2020. And as the technology pervades more and more of our daily lives, the opportunities for virtual reality marketing campaigns will grow.