Virtual Reality Applications
Virtual reality has the marketing world abuzz, as tech companies begin the rollout of affordable, mass-marketed virtual reality headsets.
Google Cardboard, a VR headset that works in conjunction with a user's smartphone, is already on the market, and Facebook-owned Oculus is set to release the much hyped Rift headset in 2016.
Of course, gaming is a major component of the emergent virtual reality market—the Rift will be compatible with Xbox technology, and Sony also plans to release a Playstation-compatible headset next year.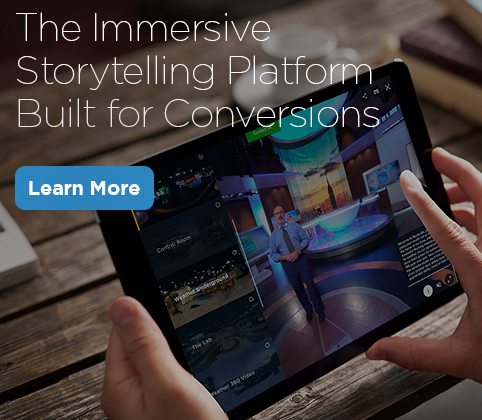 However, companies also are exploring other virtual reality applications.
College recruitment
Colleges and universities have been major adopters of virtual reality, using the technology to create campus virtual tours aimed at recruiting prospective students.
Some universities have equipped their recruitment teams with virtual reality headsets to share the tours with potential students at college fairs.
The Savannah College of Art and Design took it a step further: This year, the school mailed 5,000 cardboard headsets, along with instructions to its virtual tour, to students who had been accepted to the school but had not yet enrolled.
College-bound students also can take their own virtual reality tours via the YouVisit app, or through individual university websites
Tourism
The tourism industry has been another quick adopter of virtual reality as a way to attract tourist and help travelers plan their vacations.
Global travel company Thomas Cook offers virtual reality experiences in 10 of its European offices, providing customers with vistas from a Santorini hotel balcony or a helicopter ride over Manhattan.
The company has also said it plans to mail 5,000 brochures and cardboard headsets to potential customers.
Recently, Destination British Columbia created a VR experience called "The Wild Within," which generated 65 million media impressions.
Hospitality
Hotels are using virtual reality tours to let potential customers explore their facilities. With the tours, potential hotel guests and event planners can view suites, hotel amenities, event venues, and more before booking.
Real estate
Real estate professionals across the country are using virtual reality to increase the number of listings they show to clients. New York City brokerages likes Anchor Associates are placing virtual reality experiences on their listings and providing clients with inexpensive Google Cardboard headsets.
Adventure
Other companies are enlisting virtual reality to expose people to new experiences.
In an effort to get more people excited about outdoor adventures, the North Face store in Manhattan allows customers to use virtual reality to base jump, hike and rock climb.
Exercise company Zumba released a virtual-reality experience of one of its classes, both from the perspective of an instructor and a class participant.
And TomorrowWorld partnered with YouVisit last summer to create a virtual-reality experience of the annual weeklong electronic music festival.
Qantas Airlines offers first-class passengers in-flight virtual reality experiences, including tours of Sydney's Harbor Bridge or a boat ride through the Kakadu National Park.
The British Museum now has a virtual-reality tour of the Bronze Age, and in a promotional event, HBO provided Game of Thrones fans with a virtual-reality experience exploring the show's legendary location, The Wall.
As virtual-reality technology continues to become grow in popularity, more and more companies are bound to join the trend.