360 VR
A new form of videography and photography has taken the Internet by storm—360-degree virtual reality video and photography. This new media is now supported on Facebook, YouTube, and Flickr, and many other leading websites are posting their own 360 VR videos and photographs. Nevertheless, there are still numerous questions about 360 VR. Below is everything you need to know.
Understanding 360 VR Video
A 360 VR video or photo embeds users in the middle of a scene. Essentially, the image or video is a bubble with the viewer standing in the middle. This means the viewer can look in any direction—up, down, left, right—and see a different perspective of the photo or video.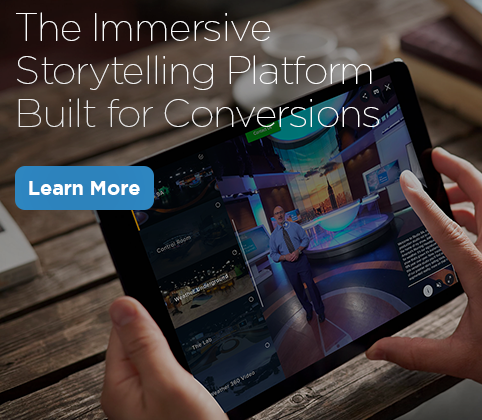 The videos and photographs are controlled the same way across different Internet platforms. On a computer, the mouse is used to "drag" the image to see different viewpoints. On a mobile device, the viewer only has to move the device in the direction they wish to see, or they can use their fingers to swipe in the direction they'd like the video or photo to move.
360 VR videos or photos allow viewers to take in all aspects of a scene. It increases the sense of reality and provides viewers with an opportunity for interaction with the media. Another major benefit of 360 VR video, especially, is that viewers can watch the same video over and over again without repeating their first experiences. Depending on where the viewer is looking within the 360-degree video, they'll notice different elements of the video on different viewings.
Finding 360 VR Videos
Online, 360 VR video has gone mainstream. Recently, video platforms and social media sites have launched 360-degree virtual reality video and photo capabilities. YouTube allows for the uploading and viewing of 360 video, and Facebook users now can upload and view 360 degree videos and photos right in their News Feeds. Flickr recently added 360-degree photo capabilities. YouVisit's own free services allows anyone to easily create, share, and explore virtual reality experiences.
The 360 videos are meant to integrate perfectly into virtual reality. While the images and videos can be viewed on a smartphone, tablet or computer, they also can be viewed with virtual reality headsets like the Samsung Gear, Google Cardboard, and the soon-to-be-released Oculus Rift.
Creating 360 VR Videos
Most of the 360 VR video and photo content available has been professional produced, but that could change as more and more companies aim to create a less expensive camera option.
Professional 360 VR cameras can cost tens of thousands of dollars. Most feature multiple camera lenses to catch every angle of a shot. The Nokia Ozo, for example, is a globe with eight cameras lenses and 360-degree audio. When it is released in the first quarter of 2016, it will retail for $60,000. Google's Odyssey, which was produced by GoPro, is a 16-camera sphere that retails for $15,000.
Camera makers are beginning to develop smaller, affordable and more durable 360-degree video cameras that will appeal to the public, such as the Ricoh Theta S. In its continued efforts to bring virtual reality cheaply to the masses, Google now has a "Cardboard Camera" app for the Android platform that allows users to shoot 360-degree virtual reality photos from their smartphones. This media can easily be uploaded to various platforms, including YouVisit's free platform.
While 360 VR videos and photos have taken off quickly, the mainstreaming of the technology still is developing. There are sure to be many new applications and devices for 360 VR video coming on to the scene as the technology and the associated devices become more widespread and popular.