360 Hotel
When researching accommodations, more and more prospective guests are experiencing a hotel firsthand with a 360 hotel tour via the hotel's website.
A 360 virtual tour can be a major asset to a hotel website, as an overwhelming majority of travelers research their trips and potential lodgings online before making reservations, according to a 2014 Ipsos MediaCT study commissioned by Google.
What is a 360 Hotel Tour?
A 360 hotel tour, or virtual hotel tour, is an interactive experience usually located on a hotel's website.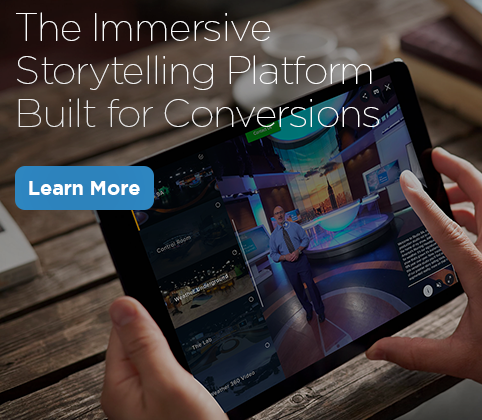 Website visitors who take the tour can navigate around the interior of the hotel with their computers, tablets, or smartphones. They can "walk" through hotel lobbies and "look around" to see a 360-degree view of the hotel.
The 360 tours are crafted with a series of pictures taken of the hotel. The photos are stitched together digitally to create a spherical, real-world view of the hotel, even including views of the floors and ceilings.
Usually, the virtual tours will feature the hotel's floor plan, to give travelers an idea of where in the building he or she is, and include "hotspots" that encourage the tour taker to explore hotel highlights, such as lobbies, suites, event venues, restaurants, and spas.
Why Do Travelers Like 360 Hotel Tours?
Most hotel guests won't set foot inside their travel lodgings until they arrive at their destination, making 360 hotel tours an invaluable tool when trying to select a hotel from potentially dozens of options.
Virtual hotel tours and virtual reality hotel tours provide an immersive experience for travelers considering a stay at a particular hotel, offering a 3D, panoramic view of the hotel interiors.
The tours give prospective guests a true feeling for the ambience of the hotel in a way that a flat, 2D picture cannot.
The tours can go a long way in helping travelers to differentiate among different hotels when planning a vacation because they can get a true sense of the hotels they're viewing.
How are Virtual Tours Beneficial to Hotels?
According to the Google-sponsored Ipsos MediaCT study, 85 percent of leisure travelers said they consider multiple hotels when selecting lodgings, and 65 percent said they have no idea what the differences were among hotel brands.
Generally, those travelers turn to the internet for research, with 85 percent of all travelers searching the web for information ahead of a trip.
This means that hotels have a big opportunity to attract customers to their accommodations, and a 360 hotel tour can attract a visitor to the hotel website, and ultimately to the hotel.
Virtual tours have been credited by industry leaders such as Best Western and Radisson as a valuable tool for increasing bookings and revenues.
Ultimately, 360 hotel tours are a valuable resource for both travelers and hotels.
For travelers, the tours can aid them in their research, giving them a true sense of their lodging options and giving them confidence in making reservations.
And for hotels, 360 virtual tours can help them highlight their accommodations and amenities, attracting more visitors.